Our 2013 Central Okanagan Real Estate Report will be out in early January. If you don't get our newsletters in the mail, please e-mail service@bergghomes.com with your name and address to receive a report.
From your friends in the Real Estate Business.
Easy Reading for the Hung-Over!

If you think homes in the Okanagan are expensive…
In recent years cities like Calgary, Edmonton and now even Regina and Saskatoon are more expensive than Kelowna for comparable homes. However, if you look at the most expensive cities in the world you will see we are all a long way behind!
Top ten most expensive Luxury markets Per sq foot in the world as of August 2013:
| | |
| --- | --- |
| 1 - Monaco: $5,635 | 2 - Hong Kong: $4,810 |
| 3 - London: $4,095 | 4 - Geneva: $2,865 |
| 5 - Paris: $2,475 | 6 - Singapore: $2,460 |
| 7 - Moscow: $2,150 | 8 - New York City: $2,135 |
| 9 - Sydney: $2,125 | 10 - Shanghai: $1,920 |
Average price per square foot of single family lakeshore homes and condos in the central Okanagan… just $513!

So your home went down in value since the peak? You are not alone. Here are some well known stars who have not been able to get what they once could for their homes...
Lance Armstrong's home tests negative!

His expansive Austin Texas estate was once appraised at 10m. He recently sold the home in the wake of the drug scandal for a reported 3.1m!

Not all is well with Mel's home sales!

It's hard to tell which fell faster: Mel Gibson's star power or his real estate! Perhaps one affected the other? He sold two homes since the down turn. His Connecticut mansion was listed for 39m in 2007 and it took 3 years to sell for 24m. His Malibu luxury home listed at 14.5m sold for 9.3m. A whopping combined 20.2m off list price!

Not even the Queen of the beats could beat out the market!

Madonna's two story "Urban Mansion" overlooking Central Park in New York was listed in 2012 for 23.5m and sold for 16m this last summer. A 7.5m discount off the list price for the material girl!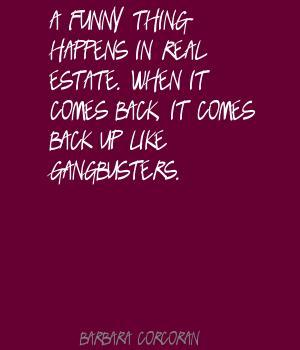 And now for the good news... The U.S. market is coming back strong. Early signs are the Okanagan will have a great 2014 too.
In the real estate business you learn more about people, and you learn more about community issues, you learn more about life, you learn more about the impact of government, probably than any other profession that I know of. - Johnny Isakson