In 2013 there were 85 single family homes sold in Peachland. This is up from 74 sales in 2012 and down from 88 sales in 2011.
The average selling price for a single family home in Peachland in 2013 was $477,718 and the average size was 2470 sq. ft. Included in these sales are $199,000 for a 2207 sq. ft. half duplex and $1,625,000 for a 3870 sq. ft. house.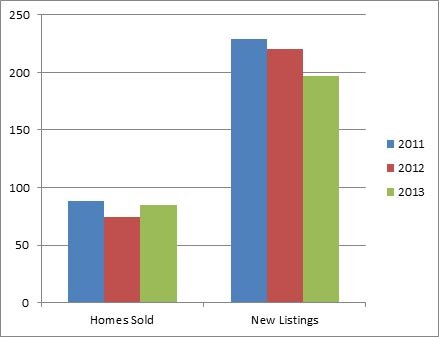 As of January 20th there are 57 single family homes for sale in the Peachland area. The average list price is $ 860,581 for an average of 2672 sq. ft. Prices range from $239,900 for 1025 sq. ft. to $5,690,000 for a 8652 sq. ft.
For further information on homes for sale in Peachland or detailed information about your own specific area, call The Bergg Homes Team today.